How to choose your shoes: 5 trendy footwear types for 2021
If you are a shoe lover, you definitely know that a good pair of shoes are an essential complement and can elevate any outfit any day. Take a look at these awesome footwear trends for 2021. You will be head over heels in love!
The toe-post sandal
Square toe combined with kitten heels. If you are seeking for comfort but also an upgrade for your outfit, you must apply embellishments to your sandals. Adding soft volume with padded details gives the sense of cosiness; but if you are looking for fresher vibes, you definitely need to combine the square toe for an elevated outfit. Kitten heels will turn your footwear into your statement item.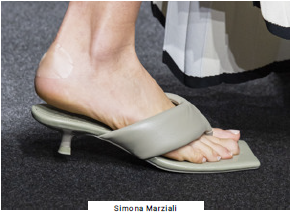 Wrapped straps and laces
This new season comes with many upgraded trends. Wrapped straps are rapidly evolving and becoming one of the main trends this summer. You can explore the great variety that fashion designers offer, from fine straps to chunky laces. This category is a basic item when you combine them with neutral colours for a casual look, or brighter tones for joyful days.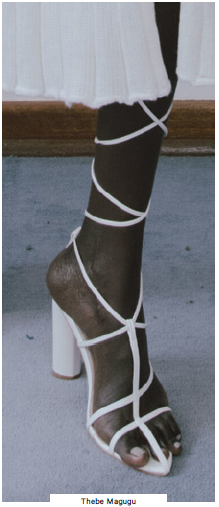 Flatform sandals
Inspired in the 70s, flatforms are now a strong mood-boosting proposal that we are excited to wear during this summer. Maximising comfort without sacrificing your style, you can always upgrade this type of shoes when you mix them with crafted details and pale neutral tones.
Utility boots
The trend of combat boots has evolved into utility boots. With heavy black soles and multi-strapped hardware, these boots enhance the sense of gender-lessness. But if you aim for a more feminine look, style them with basic flowery dresses. You can include chunky chains on your footwear for a sassier style.
Pointed-toe shoes
We are almost at the last stage of the pandemic and eager to go out for special occasions. If you are into feminine looks, you must incorporate pointed-toe heels or pumps to your wardrobe. It doesn't matter the colour; these timeless pieces will always elevate your outfit whether you style them for night occasions or even for a professional look.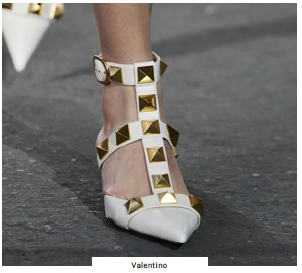 If you want to be a goody-two-shoes, you have to know how to choose your shoes!
Until next time,
Estefania from The Accessory Circle Team